Do You Stand Out From the Crowd?
Get noticed for all the right reasons
More Presence….
More Confidence…
More Command…
Personal style is more than just the aesthetics; it is a reflection of you as an individual. It's an indicator of your self-esteem, confidence, status and success.
To possess a great image is to empower yourself with visual power. A power that even before you say a word has induced others to see as successful, attractive and someone worth knowing.
When you look great, you'll feel great and people will notice and will treat you with respect. A personal great image also attracts opportunities both social and business that a man with a poor presentation will never receive.
Transform your look, your wardrobe, and your life…without the need to fork out hundreds or thousands of dollars.
This program allows you to plug in your body details-your measurements, etc-and it then creates for you a specific style blueprint for you to follow.
You'll never make a mistake again when it comes to a wardrobe purchase-clothing, shoes, accessories, make up, etc.
You will know what to keep and what to throw out when it comes to going through your wardrobe.
You'll look great every time you put clothes on!       
$149 includes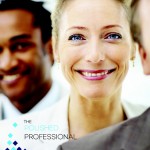 "The Polished Professional" guide
Women's Customized Style Portfolio
 
STYLE GUIDE FOR MEN – Transform your look, your wardrobe, and your life…….without the need to fork out hundreds or thousands of dollars. (Click on the couple to learn more)
$149
includes
guide for men